Bhumija October - December 2019
औषधीय पौधों की व्यावसायिक खेती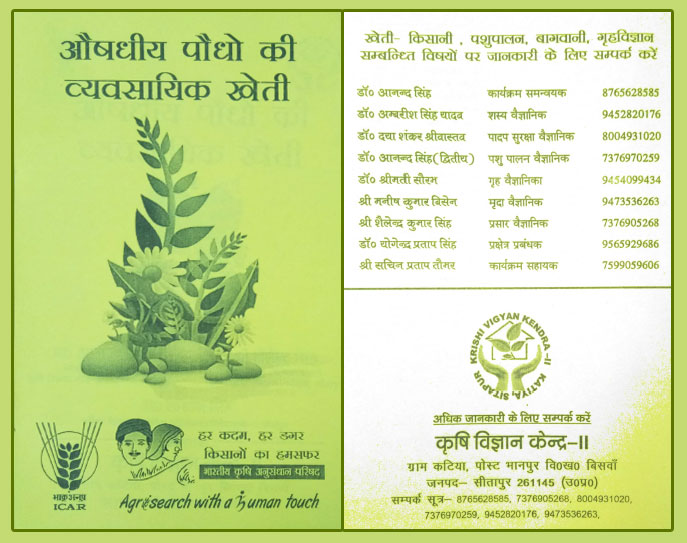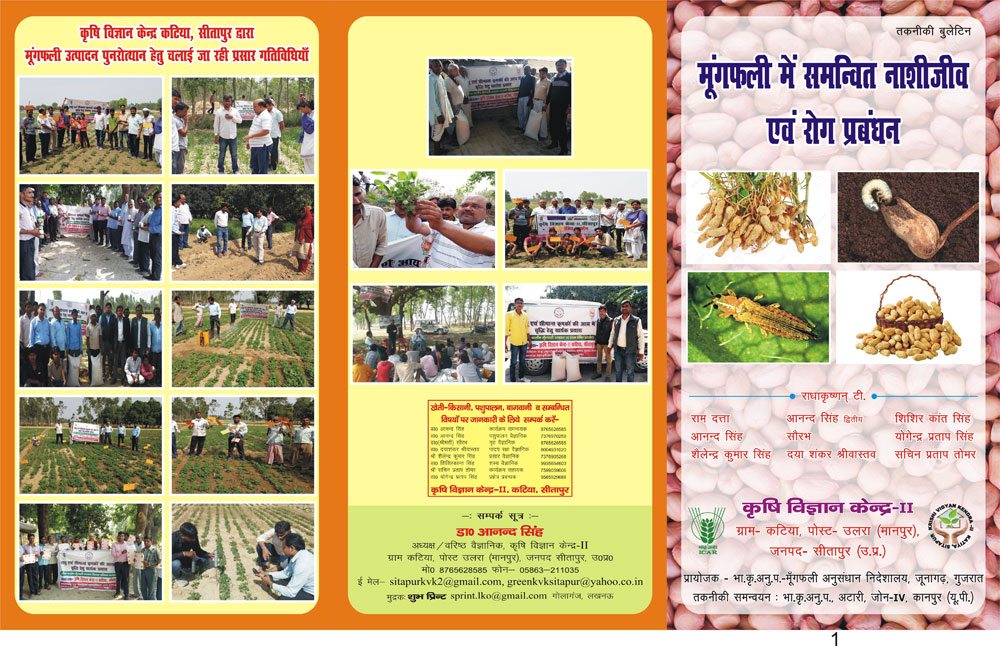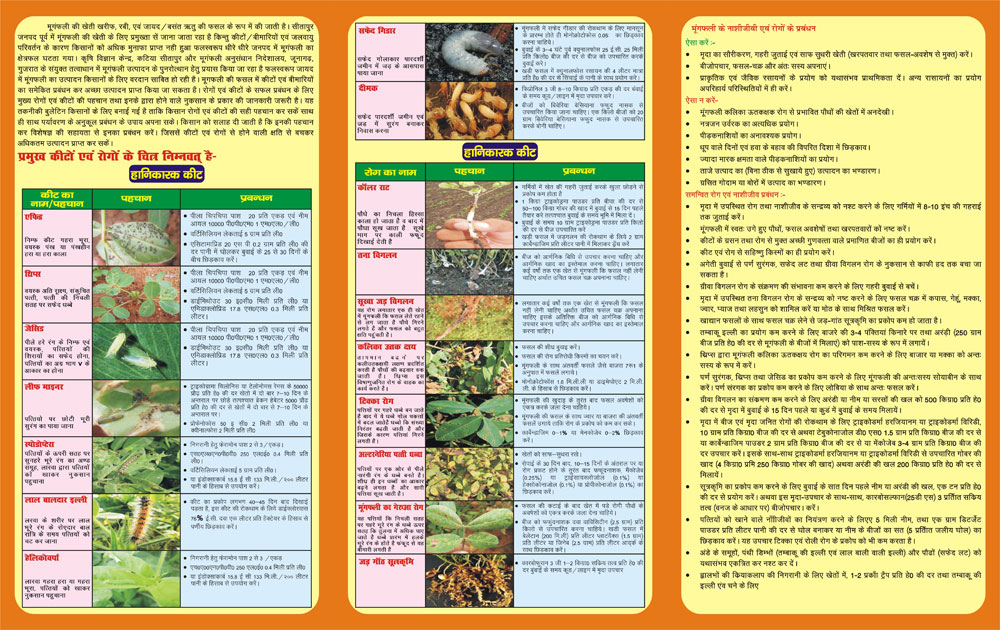 HRD Training Programme for Extension Professional Organised at Sitapur
19-21th March, 2017, Sitapur, Uttar Pradesh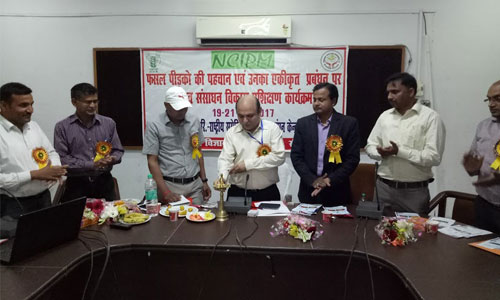 ICAR-National Centre for Integrated Pest Management, Pusa New Delhi organized HRD training programme 19-21 March 2017 at KVK-II, Sitapur, Uttar Pradesh for Extension professionals to educate and aware trainers about Pest identification their Integrated Management Approaches for wider area adoption on IPM taking consideration of environmental pollution, injudicious use of chemical pesticides, imbalance pest-defender ratio, degrading soil health and health hazards.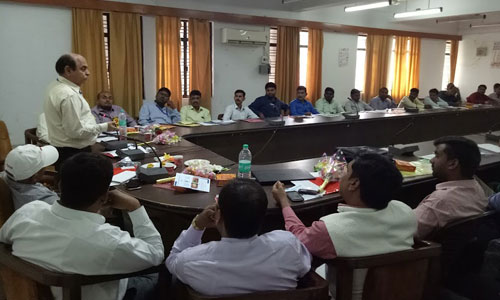 Dr. Mukesh Sehgal, Principal Scientist, ICAR-NCIPM, New Delhi inaugurated the program and stimulate extension functionaries about their role in helping farmers to educate them in pest identification and decision making in selection of precise molecules for pest management involving Integrated Strategy to make sustainable and balance environment.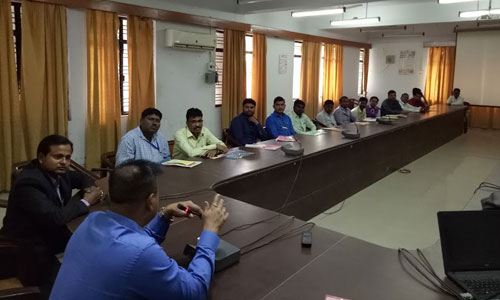 Chief Development Officer, Sitapur Mr Ravindra Kumar suggest that extension workers should take help of villages Pradhans, Aanganwadi womens and local legend peoples while planning to organize any extension activities at farmers fields.
Dr. Anuj Saxena, Head, Department of Botany, Sacred Heart Degree College, Sitapur while explaining about Biological control suggest that environment itself having capability to manage the pest as it haves lots of defenders but we have to take care of them involving ecological engineering's.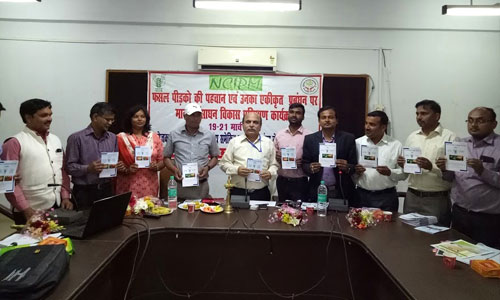 District Horticulture Officer, Mr Vinay Kumar focused on the opportunity and challenges over quality production of horticultural produce for high return to small scale farmers keeping the point of their doubling income.
Dr. Anand Singh, Sr. Scientist-cum-Head, KVK-II, Sitapur declaim that knowledge sharing is the best way to understand the problems and to think more and more about the justified management option keeping the environment sustainable.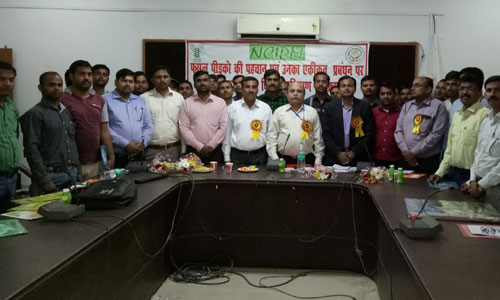 Dr. A. S. Yadav, Scientific officer, UPCAR, Lucknow explained about integrated weed management options.
Two publications on Pest Identification and one on weed identification were also released during the program and circulated to the participants.
In this programme total 40 participants including Block Training Managers/Technical officers/Technical assistants/ Pesticide dealers from district sitapur participated and three participants Mr. Satish Babu (TO), Mr. Raj Kumar (TA) and Mr. U.S. Mishra (TA) from ICAR-NCIPM, New Delhi also participated in this programme.
Dr. D. S. Srivastava, Scientist, Plant Protection, KVK-II, Sitapur proposed vote of thanks.
KVK - II, Sitapur demondtrated safe handling method of pesticides and their application
25th November, 2016, Sitapur, Uttar radish
Pesticides are toxic to both pests and humans. However, they need not be hazardous to humans and non-target animal species if suitable precautions are taken. In Maholi block of Sitapur district, Uttar Pradesh, farmers using heavy dose of chemical pesticides and fertilizers in injudicious manner following the above ground symptoms while growing tomato. A training-cum-demonstration programme organized by Krishi Vigyan Kendra-II, Katia, at village Niyazpur, Block Maholi, Sitapur, Uttar Pradesh on safe handling method of pesticides and their application method to educate and aware farmers more and more.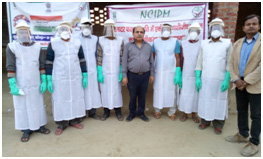 Dr. Mukesh Sehgal, Principal Scientist, ICAR-NCIPM, New Delhi participated in the program and urged farmers about two important steps i.e read and understand the product label about the active ingredient, how to mix and apply the product, when and where to apply the product, how to store and dispose of the product, as well as safety and environmental precautions and first aid instructions. He suggest that, spray workers should wear overalls or shirts with long sleeves and trousers, a broad-brimmed hat, a turban or other headgear and sturdy shoes or boots. The mouth and nose should be covered with a simple device such as a disposable paper mask, a surgical-type disposable or washable mask.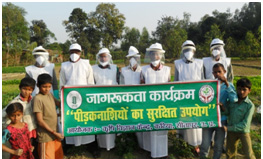 Dr. Anand Singh, Sr-Scientist-cum-Head, KVK-II, Sitapur, while explaining about preventive measure suggest that in case of accident; Rinse the eyes with large quantities of clean water for at least five minutes. Remove contaminated clothing from the patient and remove the patient from the contaminated area. Patients requiring further medical treatment should be referred to the nearest medical facility.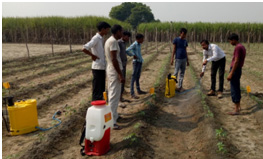 Dr. D. S. Srivastava, Scientist, Plant Protection focused on equipment used by farmers that it should be regularly cleaned and maintained to prevent leaks. People who work with pesticides should receive proper training in their safe use. The discharge from the sprayer should be directed away from the body. Leaking equipment should be repaired and the skin should be washed after any accidental contamination.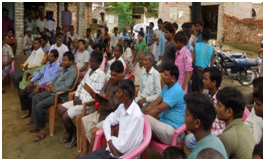 In this programme total 64 farmers were participated and 20 Safe wearing kits distributed to the victims who are at high risk.